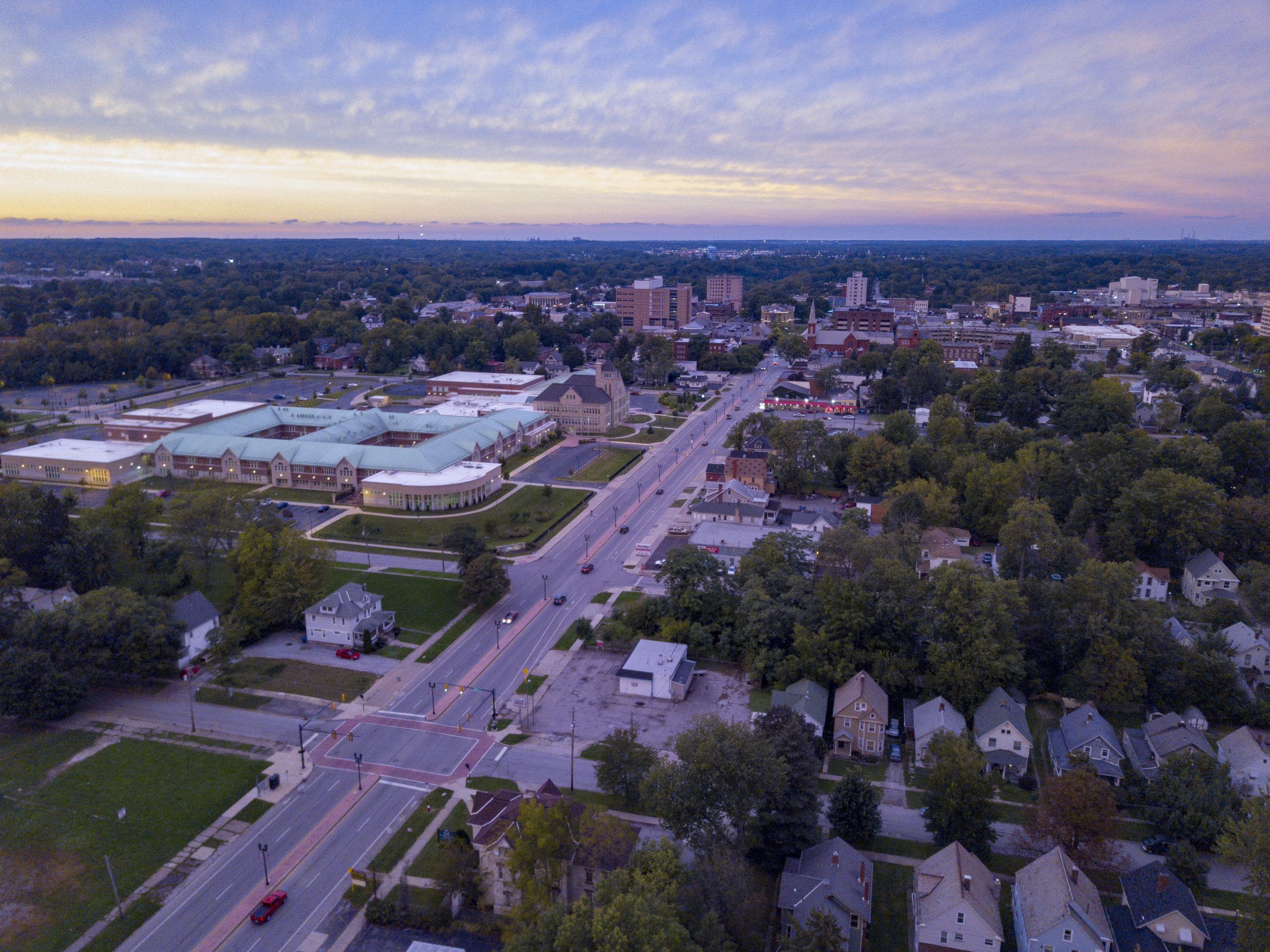 CITY OF ELYRIA ECONOMIC DEVELOPMENT PROGRAMS
Contact Dawn Calvert for more information about these programs or your project by email dcalvert@cityofelyria.org  or by phone at (440)326-1402
Enterprise Zone Abatement
Exemption of real and/or personal property assessed values of up to 75% for up to 10 years or an average of 60% over the term of the agreement on new investments in buildings, machinery/equipment and inventory and improvements to existing land and buildings for a specific project.
Maximum exemption levels may be exceeded with approval by the affected board of education.
Community Reinvestment Area
Community Reinvestment Areas are areas of land in which property owners can receive tax incentives for investing in real property improvements. The Community Reinvestment Area (CRA) Program is a direct incentive tax exemption program benefiting property owners who renovate existing or construct new buildings.
Tax Increment Financing
Tax Increment Financing (TIF) can be used to finance public infrastructure improvements and, in certain circumstances, residential rehabilitation.
A TIF works by locking in the taxable worth of real property at the value it holds at the time the authorizing legislation was approved. Payments derived from the increased assessed value of any improvement to real property beyond that amount are directed towards a separate fund to finance the construction of public infrastructure defined within the TIF legislation.
A number of infrastructure needs can be accomplished through TIF, including public roads and highways, water and sewer lines, remediation, land acquisition, demolition, the provision of gas, electric, and communications service facilities, and the enhancement of public waterways (note – public infrastructure does not include police or fire equipment).
ARP Small Business Grant Program
The City will provide grants to businesses that are reopening or reconfiguring operations in response to COVID-19 or costs incurred as direct response to economic hardship resulting from the public health crisis. Existing small businesses, as defined by the Small Business Administration, are eligible to apply for funds in an amount not to exceed $50,000. Funds can be used for documented COVID-related expenses as approved by the Elyria Economic Development Committee.
Downtown Demolition Program
For many years properties in the downtown have slowly deteriorated and are beyond the point of reasonable rehabilitation. These properties are contributing to the slum and blight in the area. Many are unsafe and are preventing revitalization in the downtown. The Downtown Demolition Program offers reimbursable matching grants of up to $50,000 for the acquisition, remediation and demolition of qualifying projects.
Downtown Façade Grant
The Downtown Facade Improvement Matching Incentive Program provides a dollar-for-dollar match in the form of reimbursement up to a maximum of $10,000 for eligible improvements to facades in the downtown area.  Exterior improvements facing the public are eligible and include projects such as painting, trim work, windows, doors, hardscaping, lighting and more.
Downtown Historic Redevelopment Grant Program
The Downtown Historic Redevelopment Grant Program was developed to encourage and promote infill growth with new commercial, residential, and mixed-use development and major redevelopment of older buildings in the Downtown Commons area.  Qualifying projects are eligible to receive a reimbursable grant of up to $50,000 for activities such as, but not limited to: repairing design flaws, addition of physical space, increasing capacity, productivity or efficiency, rebuilding property after the end of its useful life, replacing a major component or structural part of the property, adapting property to a new or different use.
Property Assessed Clean Energy Financing (PACE)
As a member of the Lorain Energy Special Improvement District, the City of Elyria is pleased to offer Property Assessed Clean Energy financing through partnering lending organizations. PACE is a mechanism that allows commercial property owners to finance energy efficiency and renewable energy improvements through assessments on their real property tax bills. This program is designed to meet the needs of owners by providing upfront capital to complete the improvements and provide stable, predictable payments over the term of the loan. Eligible energy efficiency project examples include: lighting, HVAC, doors, windows, roofing, and insulation.
Skill City Promise
 The Elyria Skill City Promise Program is a dynamic, first-of-its-kind partnership between the City of Elyria and Lorain County Community College supporting Elyrians' enrollment and completion, at no-cost, of short-term certificate or micro-credential programs from Lorain County Community College in specific in-demand fields aligned with industry needs.
 *Disclaimer: Funding for all economic development programs is contingent upon meeting specific program eligibility, availability of funds, and approval by the appropriate parties.