Hometown Heroes Banner Program
The City of Elyria has partnered with the Hometown Heroes Banner Program to honor the men and woman who have served their country. The program honors thousands of veteran's in dozens of cities across the country. Local families are able to purchase the banners from the program, and the City of Elyria installs them along Middle Ave. Each year, the banners will be installed from the beginning of October through the end of November in honor of Veteran's Day. They will be displayed yearly for the life of the material, estimated to be five years.
Banners may honor any current or former member of the military with ties to Elyria.
Banner Orders are now closed for the year 2023. The banners are now in production and they will go up the week before Veterans Day.
Thank You to all who proticipated this year!
UPDATE: The banners are up! We will have the street closed on 11-11 from 11 am to 1 pm so that families can find their veteran's banner. Use the map link below to find where your banner is hanging.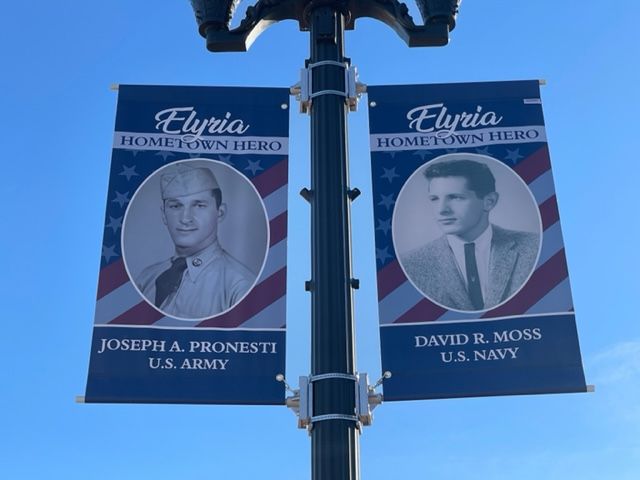 In 2022, 30 families purchased a banner in honor Veteran's Day.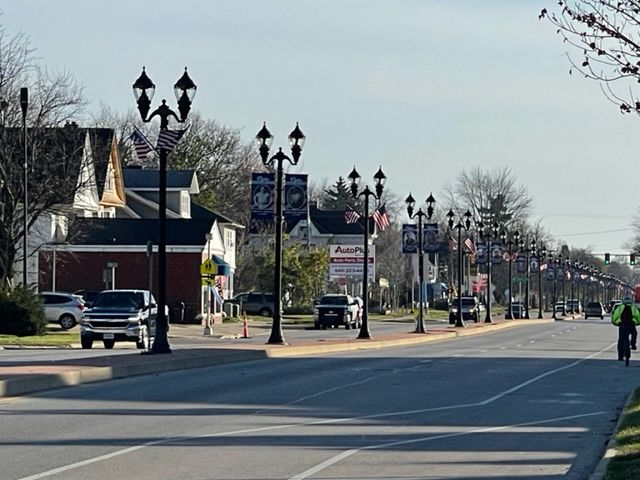 The City of Elyria will display these banners each year from the beginning of October through the end of November.