ATTENTION: CITY HALL is Now Open Under Limited Hours
The Public may now enter City Hall from 9:00 AM – 3:00 PM Monday – Friday.
Masks are required for entry & service.
Capacity will be monitored and limited.
We encourage residents who are able to still handle their City business virtually.
The City of Elyria is seeking public input on its charter for review this year. Residents are encouraged to view the...
read more
COVID-19 RESOURCES & INFORMATION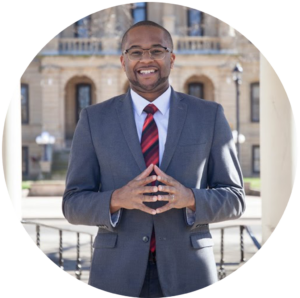 MAYOR FRANK WHITFIELD
ABOUT THE CITY OF ELYRIA
Founded in 1817, Elyria is nestled at the two forks of the Black River, just six miles from Lake Erie and 20 miles from Cleveland. Elyria's stunning beauty features majestic waterfalls, 365 acres of parks, and a charming Ely Square where annual festivals and celebrations unite the people of the City and Lorain County.
The City of Elyria is entering a new stage of growth and transformation in 2020 – and we want you to be a part of it. Your voice is critical to our work as we evolve, innovate, and make way for an engaged, thriving community where we are proud to live, learn, work, and play. Please take a moment to share your feedback through the surveys below. Your input will directly impact the ways we communicate and engage with you as we advance this important work – together.
Lorain County Health & Dentistry, a Community Health Center, will work with the Ohio National Guard, and the City of...
read more
Elyria, OH  |  The City of Elyria and We Care Elyria collaborative are partnering with Goodwill of Lorain County and Techne...
read more
ELYRIA, OH - The Office of the Mayor is hosting a virtual 'lunch' opportunity for residents, businesses, and the extended...
read more