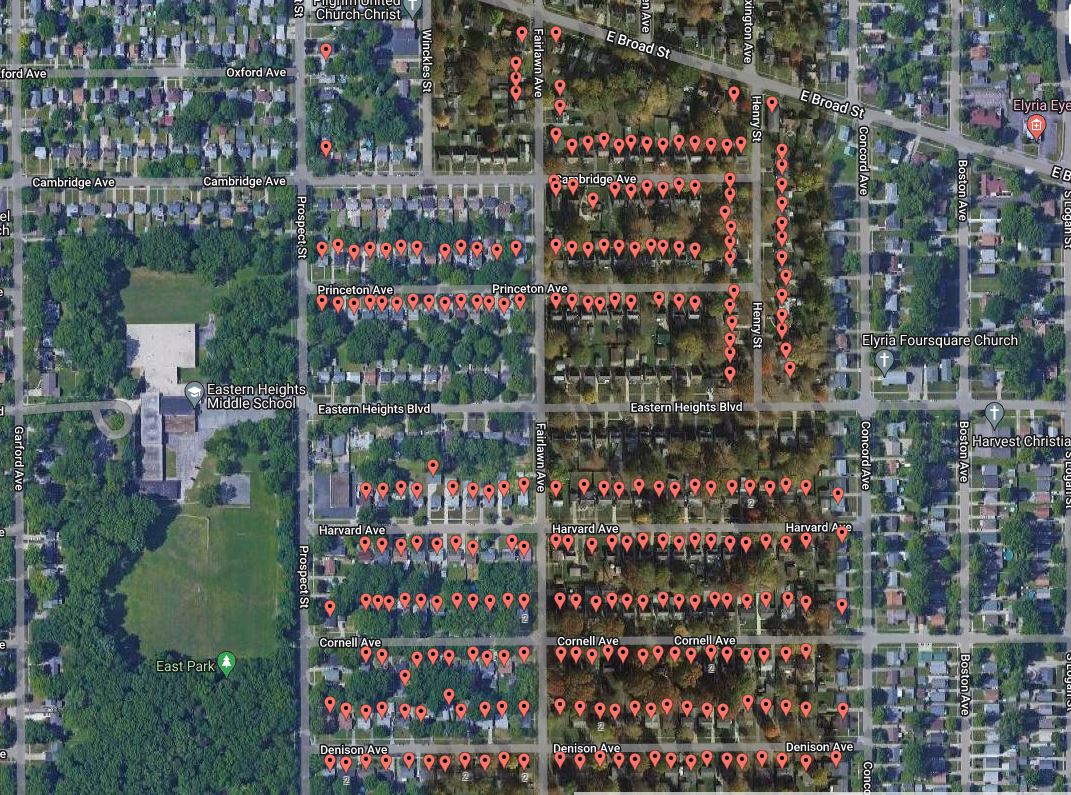 Columbia Gas is getting set to begin a pipeline replacement project in Elyria. Crews will be installing approximately 10,000 feet of new plastic pipe serving 260 residences in the area generally bounded by Broad, Stanford, Prospect and Concord (not to include Eastern Heights). Please see the project map attached. Also including the info packet those on the route will be receiving in the mail. In terms of timing, preconstruction camera work is already underway During this phase, residents may notice markers and flags cropping up in yards. Those are to mark the locations of underground facilities. Ask kindly that everyone keep those in place until our work is complete.
Installation of the new mainline should then begin by late June/early July once mainline crews finish up on the Boston Ave. Project. Once the mainline is in and put into service,
we'll follow-up with service line replacements for individual homes. These take about 2-4 hours per property and include a brief service disconnection. Indoor meters will be relocated outside as well. Crews will reach out to schedule an appointment with each property owner once we get to this phase. As for restoration, we'll temporarily restore all property to ensure safety and accessibility and then follow-up with the permanent grade restoration as the project nears completion. Thanks in advance for your patience and understanding.  Please don't hesitate to reach out with questions, concerns, or any other special circumstances that we should be aware of. My contact info is included below. We've also scheduled a virtual public meeting for Wednesday, June 29 at 5:30PM. More details to follow.
Also, here is a link to a short video which provides a nice overview of these types of projects
Reminder:  This evening at 5:30 PM Columbia Gas is having a virtual public meeting for the Fairlawn Project in Elyria. They will have a quick presentation and then take any questions. Dial-in included below. Thanks, and hope you can join!
Weblink –
https://bit.ly/39orKMI
OR
Phone +1 213-514-7050
Access Code: 849 892 500#
Finally, for those of you active on social media, please consider joining the Facebook Group for updates.