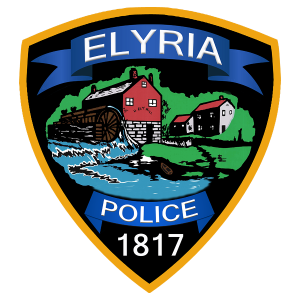 Welcome 
The City of Elyria Police Department accepts new and lateral transfer applicants several times a year. All open application windows will be posted below. Sign up now to receive an alert when the next application window opens.
The Force
The Elyria Police Department (EPD) is a nationally accredited law enforcement agency through the prestigious Commission on Accreditation of Law Enforcement Agencies (CALEA), which is considered the gold standard in public safety. Only 7% of law enforcement agencies across the nation have earned this level of distinction.

Our mission is to provide exemplary professional police services for the City in partnership with the community. We are proudly dedicated to enhancing the quality of life of Elyrians, generating and maintaining the public's trust, and upholding the individual liberties and Constitutional rights afforded to all citizens. 

The Benefits
The City of Elyria provides a competitive compensation package with a unique set of benefits including: 
Excellent training and equipment

Specialty unit bonuses

Longevity pay
Take home support cars
Voluntary fitness bonuses
Excellent life, medical, dental, and vision coverage
4 weeks' vacation to start
Yearly clothing allowance

Good opportunity for career advancement and specialization

Tuition reimbursement 

and more…
The City
Founded in 1817, Elyria is nestled at the two forks of the Black River, just six miles from Lake Erie and 20 miles from Cleveland. Elyria's stunning beauty features majestic waterfalls, 365 acres of parks, and a charming Ely Square where annual festivals and celebrations unite the people of the City and Lorain County. 
The City of Elyria is entering a new stage of growth and transformation in 2022 – and we want you to be a part of it. Click here to learn more about Elyria.
Sign up now to receive alerts when the department accepts applications next.
Minimum Qualifications
Completion of secondary education, GED, or equivalent combination of training or experience; ability to calculate fractions, decimals, and percentages, and to read and write common vocabulary; incumbent must meet all job safety requirements and all applicable OSHA safety standards that pertain to essential functions.