In partnership with the City of Elyria, Lorain County Board of Commissioners, and Lorain El Centro, Second Harvest Food Bank of North Central Ohio is hosting a special holiday food distribution on Saturday, November 21st from 11:00 AM – 2:00 PM at Midway Mall (3343 Midway Mall, Elyria, OH 44035).
The holiday themed food boxes include assorted shelf-stable foods, fresh produce, and the choice of either a 16-20lbs turkeys, or 6-7lbs roaster chicken; Second Harvest recommends participants evaluate their space/storage needs in determining their meat option.
Interested households are encouraged to pre-registered, although not required, here, or by clicking the button below:
REGISTER FOR 11/21 HOLIDAY FOOD DISTRIBUTION
DRIVE-THRU DETAILS:
Masks are required;
Remain in your vehicle;
Food will only be placed in the trunk of your vehicle; it cannot be placed in the front or back seat area. Please ensure truck space is clean and clear of other items.
Cars arriving at Midway Mall for distribution must enter from the north side of the mall and will exit onto West River Road; see the map below for details: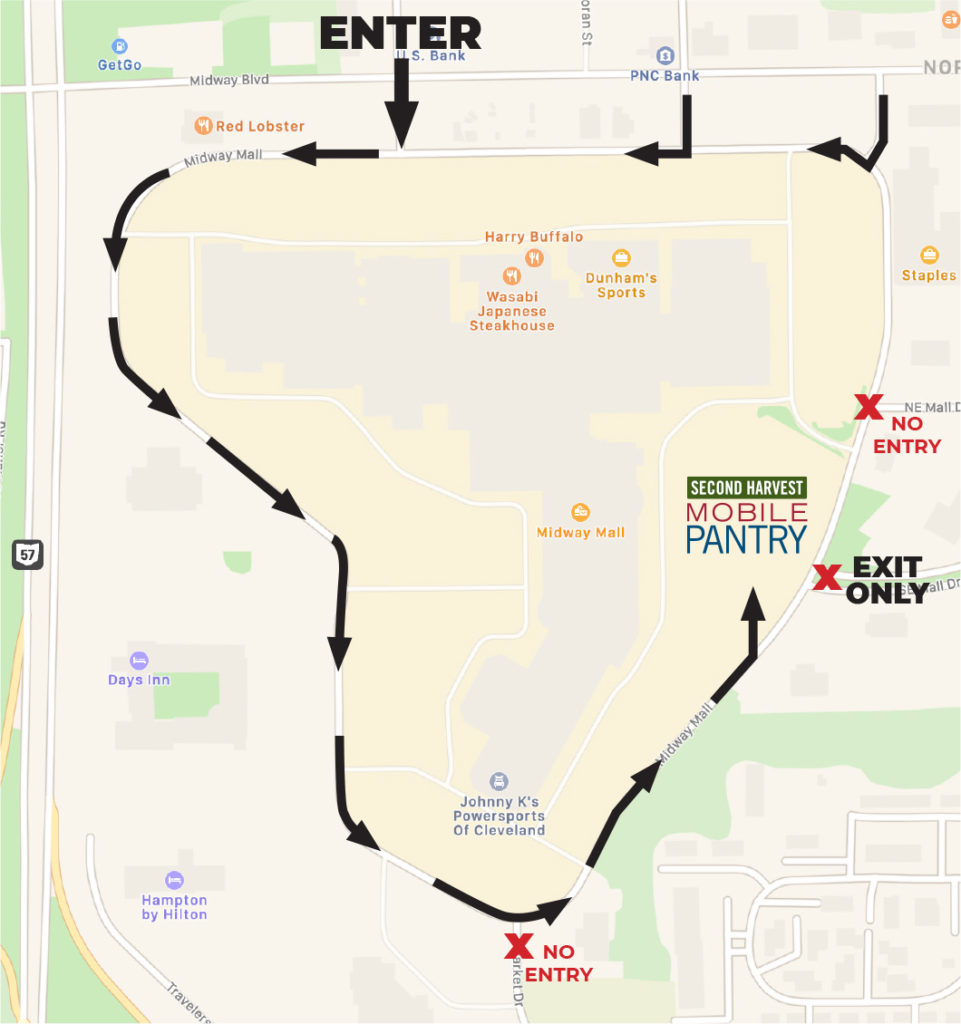 Questions? Call Second Harvest Food Bank of North Central Ohio at 440-960-2265.