ELYRIA, OH – After a year of adjusted plans due to COVID-19, the City of Elyria will host its traditional Memorial Day Parade and Tribute to honor and mourn our country's fallen military personnel. 
The day begins with a pre-parade remembrance ceremony in collaboration with the American Legion in front of Ely Square Fountain from 9:00 – 10:00 a.m., that includes turning on the updated Ely Fountain or the season. An outline of the ceremony is included below:  
Pre-Parade Remembrance Ceremony
| | |
| --- | --- |
| 9:00-9:15 AM | Welcome & Opening Remarks  |
| 9:15 – 9:50 AM |  Color Guard, Pledge, National Anthem, and other selections  |
| 9:50 – 10:00 AM |  Brief Ely Square Fountain Turn-On Ceremony |
| 10:15 AM  |  Initial Firing of the Cannon |
The Memorial Day Parade itself begins promptly at 10:30 a.m., following the pre-COVID route from Court and Broad Streets to Washington Avenue, to Harrison Street, finally concluding at Harrison & Glenwood, near Ridgelawn Cemetery. A map view of the route is included below: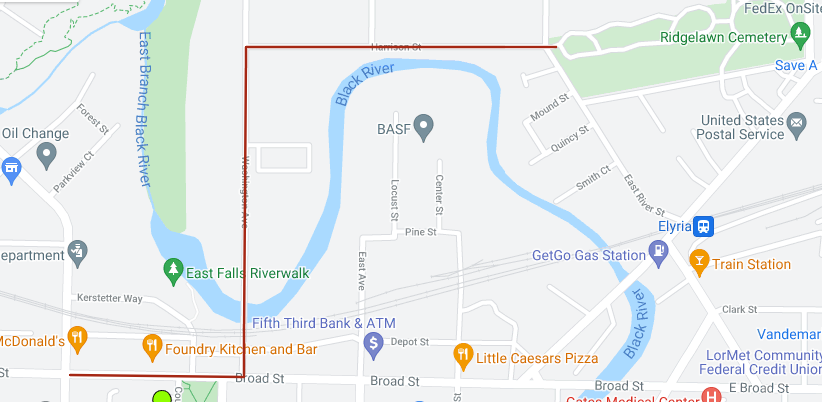 This year, the first division of the parade will include the Tomb of the Unknown Soldier to commemorate the Tomb's upcoming centennial. 
"This year, we're grateful to have the opportunity to safely come together as Americans to honor the men and women who sacrificed their lives serving in the United States Armed Forces," said Mayor Frank Whitfield "we hope the reason we're all together is exceedingly clear, especially with the presence of the Tomb of the Unknown Soldier. The only reason, even despite COVID-19, that we're able to enjoy the liberty of gathering, enjoying one another's company, and honoring and celebrating those that have come before us, is because of our fellow countrymen that graciously made the ultimate sacrifice." 
Individuals, organizations, and agencies are invited to apply to participate in the upcoming parade. Applications can be found at www.cityofelyria.org/memorialday2021 or picked up from and returned to the Office of the Mayor and Safety Service Director, 131 Court Street, Suite 301, Elyria, Ohio 44035 by Monday, May 24th. Special priority will be given to individuals, families and organizations representing a fallen member of the U.S. Armed Forces. 
Following the parade, refreshments will be available at American Legion Post 12 (393 Ohio Street, Elyria, Ohio 44035) until 1:00 p.m., when the service at Ridgelawn Cemetery begins. Following the ceremony, Taps will be performed at various cemeteries throughout Lorain County from 3:00 – 7:00 p.m., concluding at Brookdale Cemetery (41600 Oberlin-Elyria Road, Elyria, OH 44035). 
For additional information, please contact the Office of the Mayor and Safety Service Director at 440-326-1402. 
###