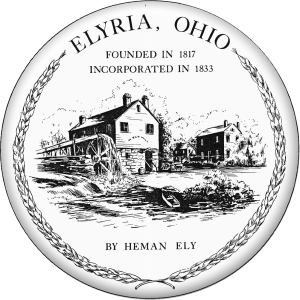 Elyria Summer Camp Counselor
Reports to: Recreation Supervisors
Pay Rate: $12/hr.
Days/Hours of Work: Monday-Sunday; weekend, days and evening shifts
Position Overview
This position will be responsible for assisting with the coordination and daily operation of a 7-week summer day camp program for children ages 6-10 & Grades 6-8. Responsibilities include planning, implementing, and coordinating a specified program area for all camp participants. Must provide high quality recreational experiences for participants while maintaining positive energy. Duties are performed under the Recreation Supervisor & Camp Director. This position requires general knowledge of sports, crafts and outdoor activities. Requires working with various kinds of sports equipment and office supplies. The camp will be run out of Elyria Parks & Recreation building(s). The camp will also take various field trips throughout the summer.
Essential Job Functions
•Guides and directs assigned campers in a wide variety of camp activities.
•Keep camp areas clean and demonstrate a concern for the environment.
•Be aware of all Summer Camp Rules and maintain camper discipline as necessary.
•Being accountable for working assigned shifts and abiding by the uniform standards.
•Maintain good working relationships with co-workers, the public, parents of campers and campers.
•Set a good example for campers, and encourages good sportsmanship and respect for personal property, camp equipment and facilities.
•Assist in maintaining accurate program records including daily attendance and incident reports.
•Know, enforce, and follow all safety guidelines associated with the camp and all program areas. This includes but is not limited to being responsible for campers' safety and their whereabouts at all times.
Qualifications
Requirements • Must be at least 18 years old, High School Diploma, GED or equivalent certificate. • Ability to understand and follow oral and/or written instructions. • Ability to work other than normal working hours and to work various shifts as necessary up to 40 hours per week. • Completion of First Aid and CPR certification. • Regular and punctual attendance is required. • Ability to lead and participate in physical activities and swimming. • Ability to occasionally lift objects that weigh up to 50lbs. • Work as a member of a team and able to lead, plan, and organize activities. Desirable Skills & Qualifications: • Education classes or experience in camp, youth programs, recreation, working with children, or in a related field. • Previous experience working with children. • Skill in dealing tactfully and courteously with the general public. • Ability to work under the department leadership, including the Recreation Supervisor.
Qualified candidates should submit a City of Elyria application found at https://www.cityofelyria.org/department/human-resources/ or via e-mail to careers@cityofelyria.org or by mail or in person to ATTN: HR, 131 Court Street, Suite 104, Elyria, OH 44035.