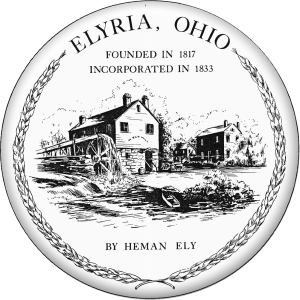 CLASSIFICATION:   Mechanic Leadman CDL
DEPARTMENT:   Sanitation
GENERAL STATEMENT OF DUTIES:
Perform any and all departmental tasks as outlined and instructed by his/her designated supervisor and/ or the Fleet Manager
May be assigned to perform duties as described for all Mechanic
Will be required to perform all duties listed for all Mechanic positions plus repair, rebuild or replace any and all diesel engines, fleet maintenance on sanitation equipment and accessories, rollers, backhoe, sweepers and other large city
Mechanic will do all work pertaining to trucks such as final drive and gear reduction units. The mechanic will do any and all work with hydraulic units including air and electric over hydraulic, hydraulic pumps, valves and Diagnostics with computer scanners.
Operate any and all heavy truck and equipment maintenance of vehicles as instructed after proper training and approval by appropriate departmental personnel and
Will be assigned to perform major welding
ASE Certification in the following:  Engine, Transmission, Air Conditioning are strongly
Assist other departments in the performance of their work as directed by the Safety Service Director or her designated
QUALIFICATIONS:
Must demonstrate regular and predictable
Must be able to perform heavy manual labor, which includes lifting, reaching, stretching, and
Must have and continually maintain a working telephone (proof will be required and records must be kept up to date).
Must be a high school graduate or possess a E.D.
Must be at least eighteen (18) years of
Must be in possession of and continually maintain a valid Ohio Commercial Driver's License CDL Class-B with air brake endorsement.
Must have the ability to follow written and oral
Must be trustworthy and able to communicate satisfactorily with other employees and the general
Must supply own tools and
Metal fabrication and welding experience
Must have experience operating computerized diagnostic equipment.
   KNOWLEDGE, SKILL AND ABILITY:
Knowledge of mechanical maintenance and vehicle maintenance and repair
Knowledge of heavy and medium duty equipment maintenance and repair, metal fabrication; knowledge of safety procedures associated with repair and maintenance of vehicles
Skill in vehicle maintenance; welding; heavy-duty equipment and vehicle operation; use of bench and/or hand
Ability to carry out detailed but basic written and oral instructions, define problems, collect data, establish facts, and draw valid conclusions.
Ability to communicate effectively, develop and maintain effective working relationships, demonstrate physical agility, perform heavy manual labor for extended periods of time in often adverse conditions.
Ability to travel to and gain access to work site, operate hand tools, cutting and welding equipment, must have basic computer skills.
Ability and interest to expand knowledge, skill and ability in performing these tasks.
EQUIPMENT OPERATED:
The following are examples only and are not intended to be all-inclusive:
Hand tools, cutting and welding equipment, laptop computer with diagnostic equipment, and operate any city equipment including vehicles that require a CDL.
INHERENTLY HAZARDOUS OR PHYSICALLY DEMANDING WORKING CONDITIONS:
The employee has exposure to working on vehicles or equipment in adverse weather conditions; using cutting and welding equipment and hand tools; has exposure to solvents, oils, salt.  Physically demanding job; has potential exposure to water borne diseases, noxious gas or vapors and odors, chemicals used in the Wastewater process and exposure to varying degree of noise and /or emergency situations.
SCHEDULE OF HOURS:
Regular scheduled hours are 5 days per week, 7:00 a.m. to 3:30 p.m.
*Must be available for overtime work per Collective Bargaining Agreement.
**May apply to Daylight Savings Time during appropriate season.
This position demands off-schedule hours, call-in hours, stand-by work, and other non-­ routinely scheduled duties especially during snow plowing season.   Incumbents must understand that their flexibility is second to the City's work demands during times of weather or service emergencies.
As the City moves towards an all-inclusive maintenance complex these roles will be situated in one location for intensive cross training.
RATE OF PAY
$24.5648 – $25.40 per  hour
Qualified candidates should submit a City of Elyria application found at www.cityofelyria.org via e-mail to careers@cityofelyria.org or by mail or in person to ATTN: HR, 131 Court Street, Suite 104, Elyria, OH  44035.
EEO/AA