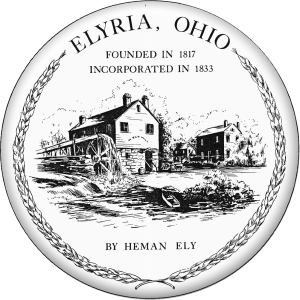 Role: Information Technology Analyst/Systems Engineer
The City of Elyria is currently seeking an Information Technology Analyst/Systems Engineer to join our Information Technology Department. Incumbents are responsible for the design, configuration, implementation, backup, maintenance and troubleshooting of the IT Infrastructure.
What you will be doing:
• Maintain Infrastructure systems such as server maintenance, storage, networking, database administration, messaging, directory services, server virtualization, monitoring, etc.
• Respond to requests, troubleshooting and resolving issues in a timely manner.
• Identify where the creation of proposals for purchasing of new technology is needed.
• Create and execute to completion small to medium Infrastructure projects.
• Compose internal documentation that reflects processes and system configuration.
• Consistently provide input on how to improve internal inefficiencies.
• Grow in knowledge and be aware of best practices and latest market trends.
• Participate in the maintenance, testing, and execution of the Disaster Recovery Plan.
What will make you successful:
• Computer Science Degree or equivalent experience
• 3-5 Years of information technology experience
• Experience with Microsoft products
• Experience with Linux operating systems
• Experience in systems administration using tools such as Microsoft System Center, PDQ
• CCNA Training/Certification
• Strong oral and written communication skills
• Strong organization skills and attention to detail
• Driven to learn and stay current with technology
• Strong analytical and problem-solving skills
• Attention to detail, as demonstrated by regularly verifying all work thoroughly to ensure accuracy
• Self-motivated with the ability to manage projects to completion
Preferred but not required:
• CCNP, PCNSE Certifications
• Scripting skills in any major language such as PowerShell, python or ansible.
• In Depth knowledge of VMware
• Knowledge of F5 Load Balancers
• Knowledge of Vyatta routers
• Knowledge of Palo Alto Firewalls
• Experience in VoIP