2021 Memorial Day Parade
31may9:00 PM12:00 PM2021 Memorial Day Parade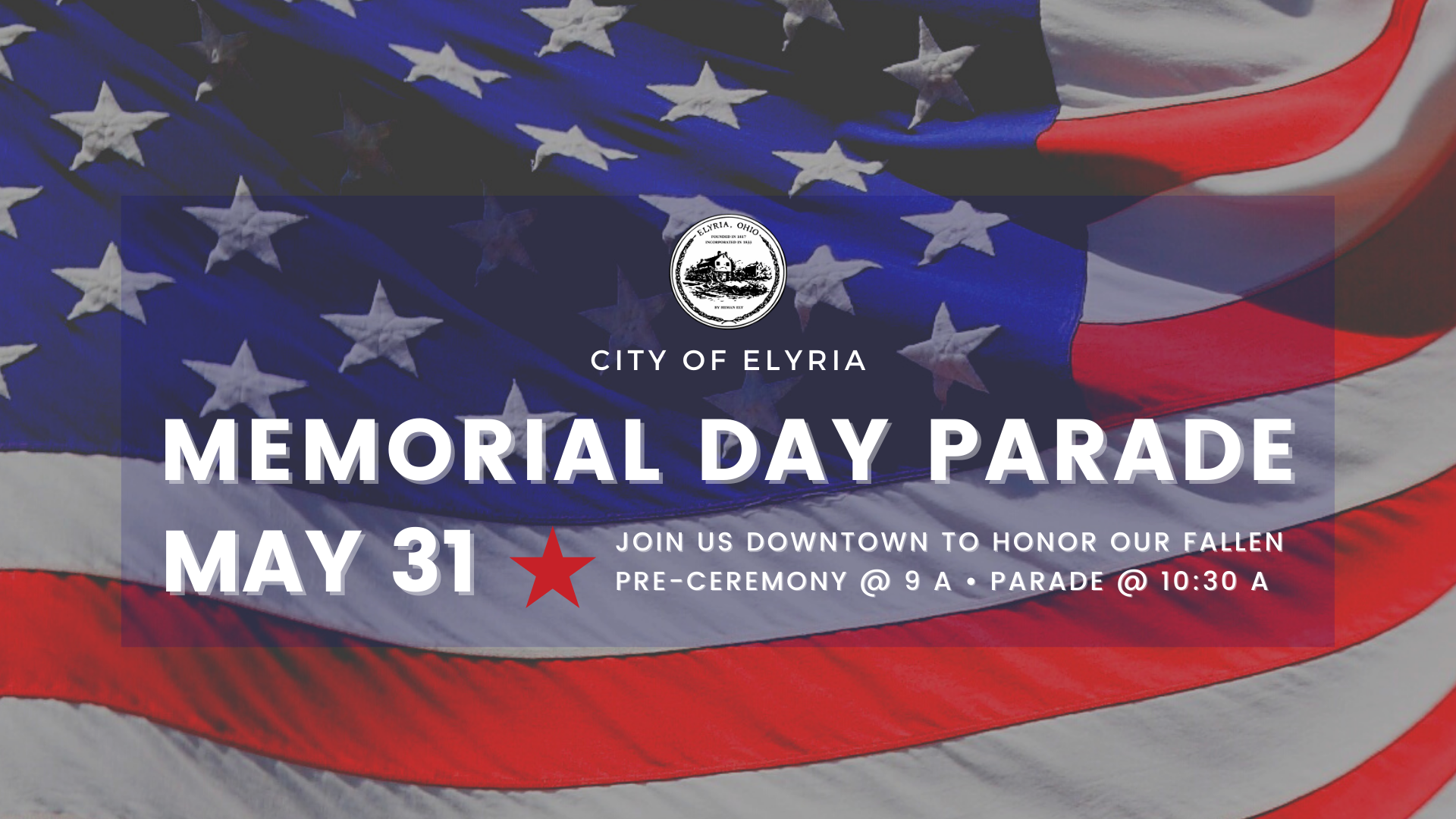 Event Details

The City of Elyria will honor our country's fallen military personnel this Memorial Day on Monday, May 31 through a series of events and collaborations throughout the day. An outline of the day is available below:
 PRE-PARADE CEREMONY:
Join us ahead of the parade for a brief ceremony to begin the day, as well as turn on the new Ely Square Fountain for the season.
 9:00 – 9:15 a.m.: Welcome & Opening Remarks
 9:15 – 9:50 a.m.: Color Guard, Pledge of Allegiance, National Anthem, and other selections
 9:50 – 10:00 a.m.: Brief Ely Square Fountain Turn On Ceremony
 TRADITIONAL MEMORIAL DAY PARADE:
 10:15 a.m. – Firing of the Cannon
 Begins @ promptly at 10:30 a.m.
PARADE ROUTE:
• Court Street & Broad Street
• East on Broad Street to Washington Avenue
• Washington Avenue to Harrison Street
• East on Harrison to Glenwood Street
• Ends at Harrison & Glenwood
 HOW TO PARTICIPATE: Interested individuals, organizations, and/or businesses must complete the Elyria 2021 Memorial Day Parade Application available here: 
https://docs.google.com/…/1FAIpQLScSux9QcckYmg…/viewform
 POST-PARADE CEREMONIES:
 Parade End – 1:00 p.m. – Refreshments at American Legion Post 12
 1:00 p.m. – Memorial Day Service at Ridgelawn Cemetery
 3:00 p.m. – 7:00 p.m. – Taps Played at Cemeteries throughout Lorain County
more
Time

(Monday) 9:00 PM - 12:00 PM