THE WHITFIELD ADMINISTRATION
OFFICE OF SAFETY SERVICES
Kevin Brubaker, Safety Service Director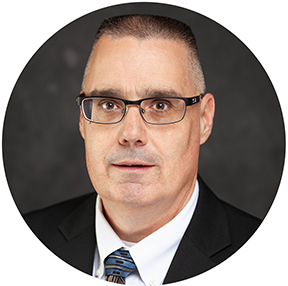 Safety Service Director Kevin Brubaker is a longtime City employee and former at-large Councilman, responsible for City transformation and resident services. Brubaker moved to Elyria when he was just 1 year old and has lived here for the last 52 years. He is a 1985 graduate of Elyria High School and 1991 graduate of Appalachian Bible College, where he earned a degree in youth ministries and family counseling. As an employee of the City of Elyria for the last 10 years, Brubaker has been responsible for oversight of multiple City departments, most within Safety Services, all while working with residents to resolve issues throughout the community. He and his wife Lisa have one son, Cameron.
Tim Williams

, Assistant Safety Service Director
The Office of Safety Services ensures high-quality, effective operations of City services, while supporting efforts and initiatives to propel our community through growth, progress and transformation. 
ECONOMIC DEVELOPMENT & BUSINESS SERVICES
Dawn Calvert, Director of Economic Development & Business Services
Calvert is the former president and CEO of Team Lorain County, with 10 years of experience in economic development. Her experience includes business retention and/or expansions, incentive packaging, brownfields and collaboration. 
Calvert is responsible for working with City departments to ensure that operations are efficient and business-friendly, all while developing and managing Economic Transformation and Business Services programs and initiatives, including: The Skill City/Elyria Works 2.0 Initiative, new Economic Development and Business Services, and the ETABS Council.
ADMINISTRATIVE TEAM
Mark Ballard II, Mayor's Liaison 
Mark is a Lorain High School and Lorain County Community College graduate through the Early College program. Since then, Mark has earned his bachelor's degree in Economics from Morehouse College, and a Juris Doctorate (J.D.) from Mississippi College School of Law. Mark brings years of community engagement experience, having worked at the Lorain County Urban League for several years. Through Mark's short career, he has devoted his time to public service throughout Northeast Ohio, and is eager to support the needs of Elyrians.
Jim Taylor, Administrative Counsel
Jim is a longtime Elyrian and president of The Law Firm of James N. Taylor Co., L.P.A. He first began practicing law in 1981 is a member of the Ohio State Bar Association, Lorain County Bar Association, and Ohio Trial Lawyers Association.