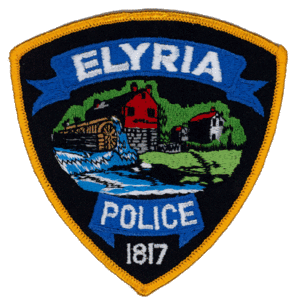 CITY OF ELYRIA, OHIO
POLICE OFFICER POSITION – LATERAL TRANSFER
INFORMATION AND INSTRUCTIONS
The Elyria Civil Service Commission is accepting applications for the position of Police Officer through Lateral Transfer. Applicants must complete and submit an online application through PoliceApp.com. Applications will be accepted beginning Tuesday, November 1, 2022 through Friday, November 30, 2022
The Elyria Police Department is a mid-size department that offers an exciting and rewarding career in Law Enforcement, along with an excellent benefits package (medical, vision, life insurance, and a pension with Ohio Police & Fire Pension Fund). There are opportunities for promotion, as well as career development within specialized units such as Criminal Investigations, Narcotics, Crime Scene Investigations (Forensic), Special Response Team (SWAT), Unmanned Aviation, Crash Investigation, Crisis Intervention, Crisis Negotiation, and Criminal Analysis & Intel.
Starting pay is $28.27 – $30.52 per hour
MINIMUM REQUIREMENTS:
 Ohio Peace Officer Certification
 Currently working as a Full or Part-Time as a Police Officer in the State of Ohio
 United States citizen
 Ability to read and write the English language
 Valid Ohio Driver's License
 High School Diploma or GED
APPLICATION DEADLINE:
The completed civil service application, along with a copy of your OPOTA certificate and acknowledgement of "Essential Functions for Police Officer" must be submitted through PoliceApp.com, no later than Friday, November 30, 2022 at midnight.
BACKGROUND CHECK:
Once the Lateral Transfer list is certified by the Civil Service Commission, each applicant will be notified through email to complete the background investigation process through another online platform. You must be diligent in checking your email and complete the requested information in a timely manner, or risk disqualification for hire. Applicants will be subject to the following testing prior to full appointment: CVSA/Polygraph, Medical Physical with Drug Screen, and Psychological Exam.
Submission of false information will result in disqualification from the application process and/or employment if discovery of falsification occurs after appointment.
For any questions or additional information call 440-326-1413