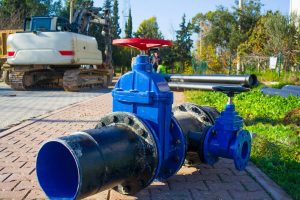 The Elyria Water Distribution Department is currently performing necessary maintenance on the large water mains that bring water into Elyria from our plant on Lake Erie.
The maintenance of these vital arteries will cause discoloration of the water supplied to many customers. We have hydrants flushing 24 hours a day to alleviate the issue as much as possible. The water is safe. We disinfect to the highest standards.
This process stirs up sediment in the water mains and can be drawn into your home. When you need to use water, use a non-screened faucet to flush your home lines until the water is clear. Delay washing clothes to avoid stains.
While these issues may subside during the weekend, they may return next week.  We will post additional updates to keep everyone informed about the status of this project.  To report lingering issues email Utilities@cityofelyria.org