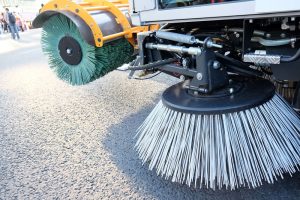 Effective Monday, July 3, 2023:
The Street Sweeping program will begin on Monday, July 3, 2023.  (No sweeping on the 4th!) They will begin in the downtown area, and continue into district 25.
If you have temporary no parking signs on your street, do not park in the street until the street has been swept. The removal of debris from the streets helps eliminate issues with our storm drain maintenance.