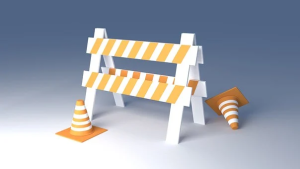 Effective Wednesday, April 12, 2023:
The intersection of Marseilles & Poplar will be closed to all traffic. The intersection of Hawthorne will be open to north and southbound traffic only. Beebe @ Poplar will remain closed to all traffic. Poplar will continue to be closed
from Marseilles to Longfellow except for residents that live on Poplar, in those blocks.
Please avoid the area, do not remove any cones/barrels/signs, and drive safely and cautiously!