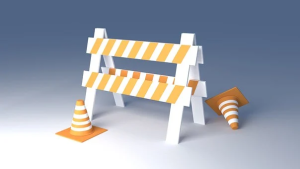 Cleveland St. Watermain Update
Effective Thursday, May 4, 2023:
The Watermains are installed, and now functioning! This portion of the project is complete. Now the restoration begins. Thursday the contractor will begin the curb/gutter/apron repairs &replacements.  Please be alert for a "moving" closure on Cleveland St. It will begin at Beverly Ct., and continue moving eastward, block by block.  Both directions of travel will be one lane only.